Wat Uttamaram is a Thai Buddhist temple at Teresek in Kampung Repek near Pasir Mas, Kelantan.
It was established in its current location around 1925 by its then abbot, Khron Ratchanaren, who later achieved some fame locally and came to be known as Tok Raja.
When it was first built it was surrounded by dense jungle and only accessible by river.
Furthermore the compound was said to be inhabited by demons with supernatural forces.
Fortunately Tok Raja had a few miraculous powers of his own and was able to persuade his novice monks to persevere with their studies.
Main features of the temple
There are around 20 structures in the temple's compound including stupas, pavilions, halls, chief monk's residence, a crematorium and pagodas.
There are residential dormitories for both monks and nuns, a kitchen and dining hall, a band office, Thai language school and bell tower.
To keep the monks and nuns active and fit there is a football field, badminton, volleyball and futsal courts. There is a children's playground for visitors.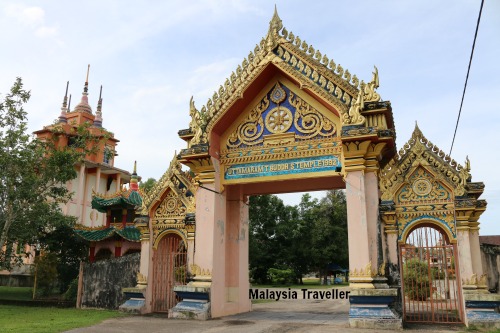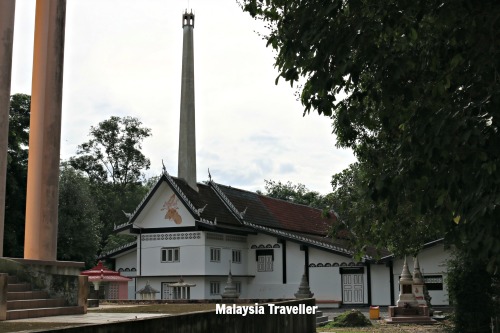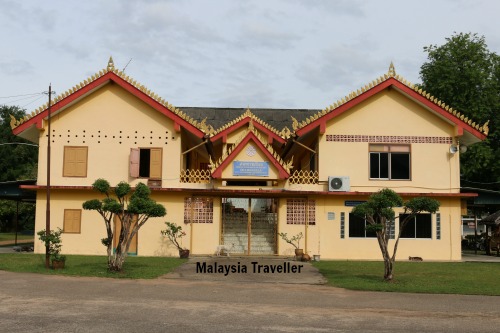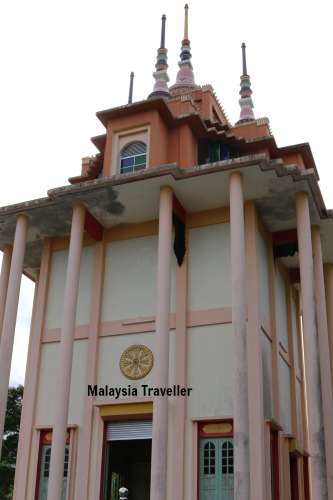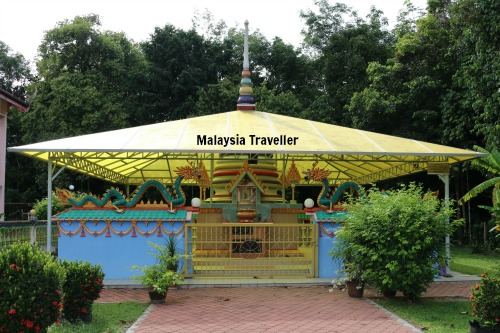 Opening hours and entrance fee
Although no sign for opening hours can be found, temples such as these are open from 9:00am to 5:00pm with a rest period around lunchtime.
Admission is free but donations are welcome. There is free parking for temple goers.
There is a shop selling amulets which are highly prized by those who believe in their magical powers.
How to get to Wat Uttamaram
It is not so easy to find and not well signposted. If you need to ask someone for directions, locals usually refer to the temple as Wat Bangsek (or Bang Saet).
These GPS coordinates may assist:
GPS: 6°01'18.8″N 102°05'13.8″E
6.021880, 102.087160
This article first appeared in malaysia-traveller.com