Pulai Princess Cave is located in a limestone karst tower called Princess Hill at the village of Pulai, some eight kilometres from Gua Musang in Kelantan. The cave is also known as Zhi Xia Dong or Zi Xia Dong.
Kampung Pulai is an interesting little village surrounded by beautiful scenery with hills, rubber plantations and other agriculture.
It was said to have been founded by Hakka Chinese over 600 years ago, who came in search of alluvial gold. The gold deposits were exhausted more than 100 years ago and the settlers had to switch to agriculture to survive.
Pulai was remote and cut off from the outside world and, due to a lack of Chinese females, the early settlers inter-married with local Orang Asli women so many of the villagers here have mixed-blood heritage.
Traditional Hakka culture was well preserved until the first tarmac road reached the village in 1978.
Water and Moon Temple and is thought to be one of the oldest in Malaysia although it has had a recent facelift.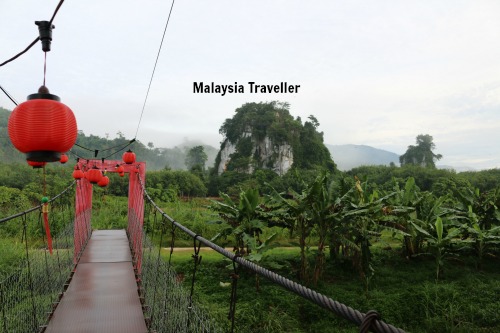 You can see Princess Hill easily from the village. To reach it you have to cross a river with a hanging bridge, then walk for about 10 minutes through a rubber plantation to the other side of the lake.
The entrance to Princess Cave is about 100 feet high and you have to walk up a flight of 150 concrete steps to enter the cave. The metal grille at the top of the steps is unlocked by the elderly caretaker at around 8.00am.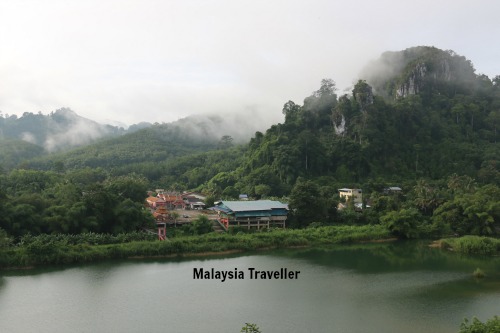 The view from the top looking back at the village and the surrounding countryside is excellent.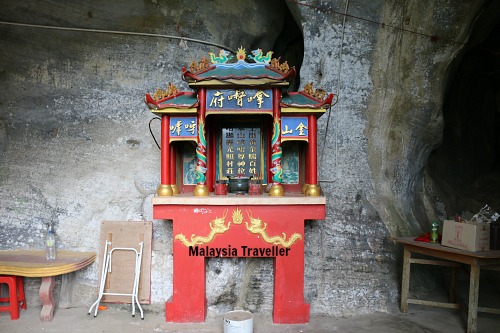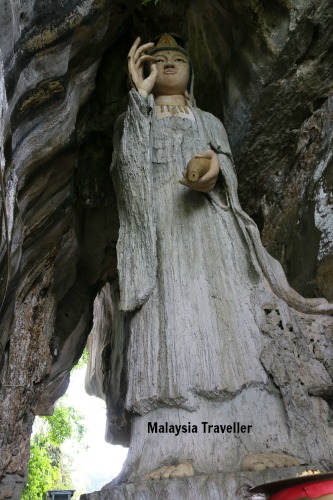 Kampung Pulai
18300 Gua Musang, Kelantan
Malaysia
Opens: 8.00 am daily
Entrance: Free
This article first appeared in malaysia-traveller.com