The main island of Langkawi probably has the best beaches on the West Coast of Peninsular Malaysia.
There are beaches here to suit all tastes whether you prefer quiet, secluded coves or something a bit livelier with water-sports and restaurants.
Of course no Langkawi beach is that lively – if you're looking for more boisterous pursuits you might be better off going to Kuta Beach in Bali or Patong Beach in Phuket.
Langkawi is part of Kedah state which is a conservative corner of Malaysia appealing to the more discerning traveller looking for outstanding scenery, pristine beaches, fine hotels, good food and relaxing spas.
The following rankings are based mainly on water cleanliness and sand quality but takes into account amenities such as availability of water sports, restaurants, shops, changing rooms and parking.
Pantai Rekreasi Kastam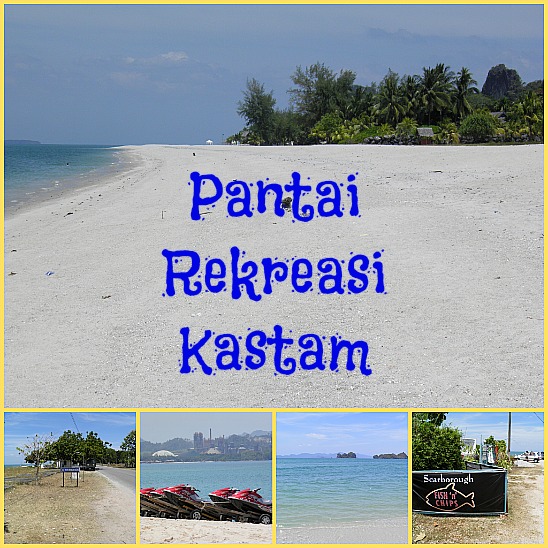 This beach, close to Four Seasons Tanjung Rhu, is named after the Customs Department office found here.
As a recreational beach it has jet skis and other water-sport facilities but no natural shade or other facilities.
Scarborough Fish 'n' Chips shop is found here.
Pantai Kok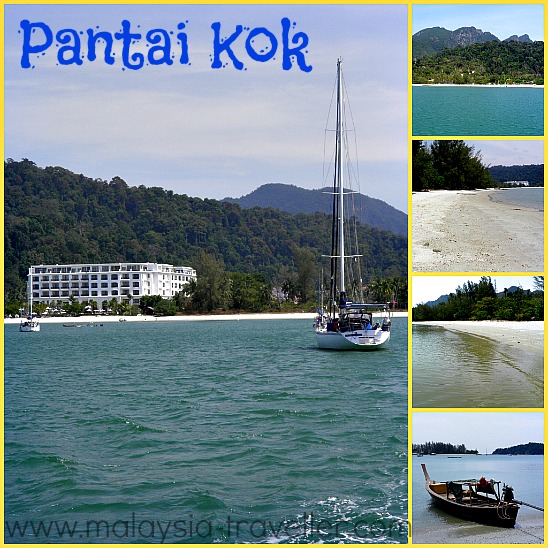 This is a long and attractive stretch of beach shaded by casuarina trees. At the southern end are moored local fishing boats rigged with bright lights for night-time squid fishing.
The Summer Palace scenes in the 1999 version of the movie Anna & The King were filmed here. The buildings created for that set were preserved for a few years until they were damaged in the 2004 tsunami. Only a few traces still remain.
A stylish marina development (Perdana Quay and Telaga Harbour Park) has been constructed here with a few restaurants, shops and a luxury hotel, The Danna Langkawi.
While swimming at Pantai Kok near The Danna, you may be disappointed that the sand feels slimy underfoot. The guests of The Danna probably do not notice as they have a huge pool to enjoy.
Construction of the man-made islands opposite the beach might have affected the sand quality on this stretch of coastline.
Teluk Yu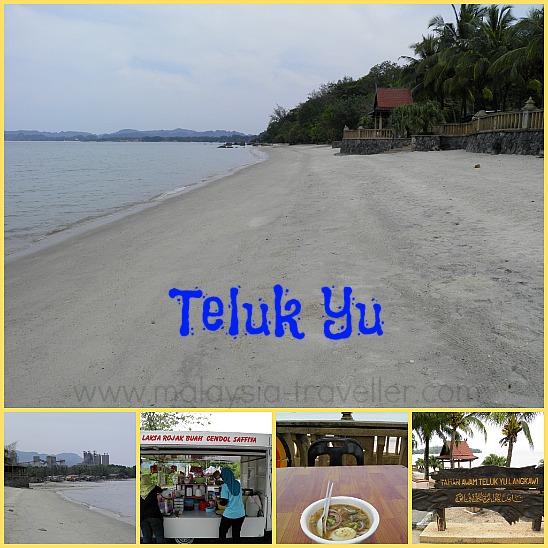 A restaurant and outdoor seating area have been built along this pleasant public beach on the northern coast of Langkawi.
The huge Lafarge cement factory just along the coast is a bit of an eyesore and leaves cars parked nearby covered with a thin layer of cement dust.
Was it necessary to build a major industrial plant on Malaysia's top tourism island?
If the food van is parked in the Teluk Yu car park when you visit you can enjoy a tasty bowl of laksa noodles while admiring the sea view.
Black Sand Beach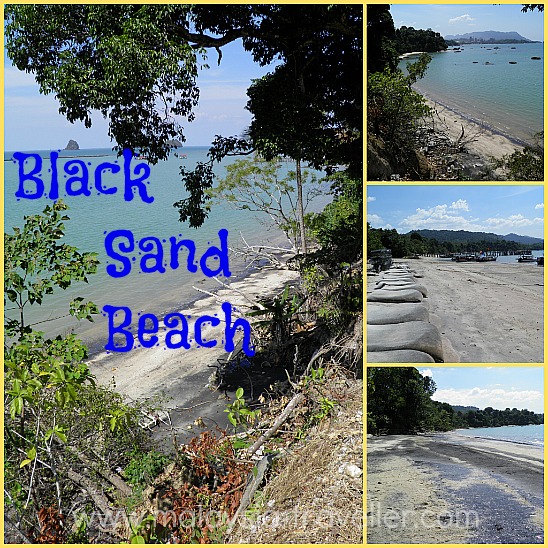 Not far from Teluk Yu is Black Sand Beach (Pantai Pasir Hitam), which is said to get its black colour from minerals in the granite bedrock.
Large sandbags have been stacked up along this shoreline indicating that the beach is being affected by coastal erosion.
Alongside the beach's car park is a complex with shops, stalls, food court, toilets and such.
Beringin Beach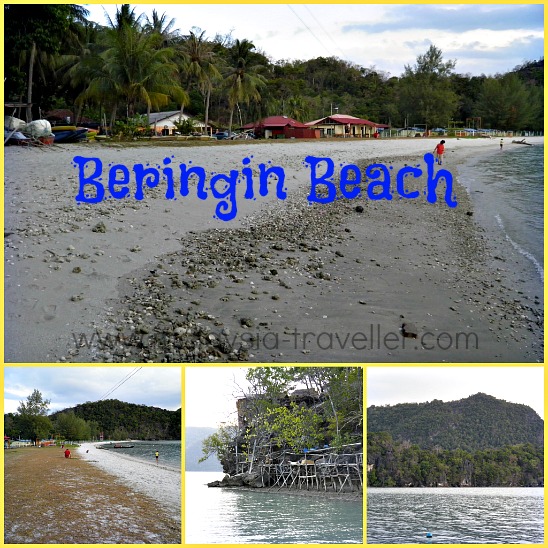 This beach is at Kuah, Langkawi's main town. The sea is not very inviting here and a rather scruffy beach resort mars the surroundings.
Not the best of Langkawi beaches but alright for an early morning or evening stroll.
Penarak Beach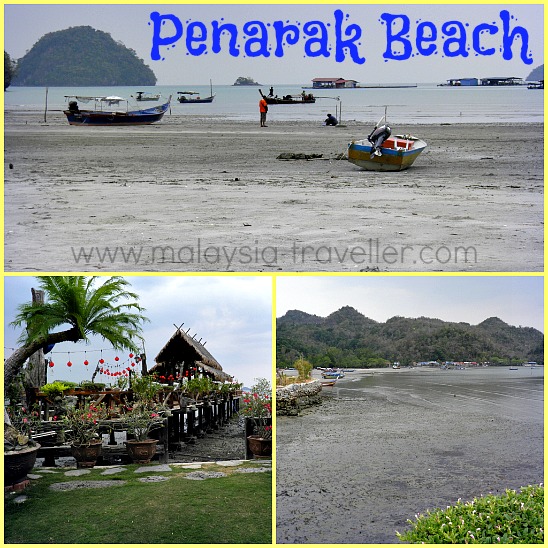 The final one on Malaysia Traveller's list of Langkawi Beaches is a quaint fishing village at Kuah.
The Fish Farm Restaurant is a cleverly decorated and landscaped restaurant built on stilts above the water and shows what can be done with a narrow waterfront and a lot of imagination.
The restaurant describes Penarak Beach as Langkawi's Halong Bay. That is an exaggeration but it is a pretty spot all the same.
Good for a seafood meal overlooking a scenic fishing village but it's definitely not a beach for swimming.
This article first appeared in malaysia-traveller.com